Everybody's busy setting health goals or financial goals, but there are four New Year's resolutions that most people forget to set. And these are the four that if you forget them, nothing else actually matters.
So let's talk about what you need to be focusing on in the new year/new decade to really make sure that you have the success and the happiness you're actually looking for.
Watch here or read below.
New Year's Resolution Ideas: 4 New Year's Goals Everyone Forgets to Set
Click To Tweet
Resolution #1 – Relationship goals
The first New Year's Resolution idea that everyone forgets to set are relationship goals – the goals that we have with the most important people in our lives.
If you're single, I'm not just talking about finding someone else. I'm talking about looking at the relationships in your life, the most important relationships, and asking yourself what you can do to improve them.
If you want to know why my husband and I are still passionately in love after almost 20 years together, it's because we don't let ourselves get too comfortable. Yes, we're comfortable with each other, but we're always looking at what we can do to make our relationship a little bit better, whether that's spending more time together, increasing our communication, or increasing our sex life.
But, this isn't just about relationship goals with your significant other. This can also be relationship goals with your children, with your parents, with your best friend etc.
Things might be going really well right now. But if you are not constantly nurturing those relationships, they won't stay that way for long. Things have a tendency to fall apart when they're ignored, not get better.
So ask yourself: "What are the relationships in my life that are the most important, and how would I love to improve them in the coming year?"
Resolution #2 – Learning goals
The second resolution that everyone forgets to set are learning goals.
Just like with our relationships, what we don't nurture seems to fall apart, right? The same applies to your learning, your skill development, and even just your brain health.
When you're setting learning goals, it could just be something personal that you're wanting to do for yourself to develop your own skills or to develop your own knowledge, or it could be something around your business, your career, again, your relationships, your family, whatever it might be. Look to see "Where it is that maybe I've plateaued a little bit in my own knowledge or my own skills?", "What would I really love to learn in the coming year?".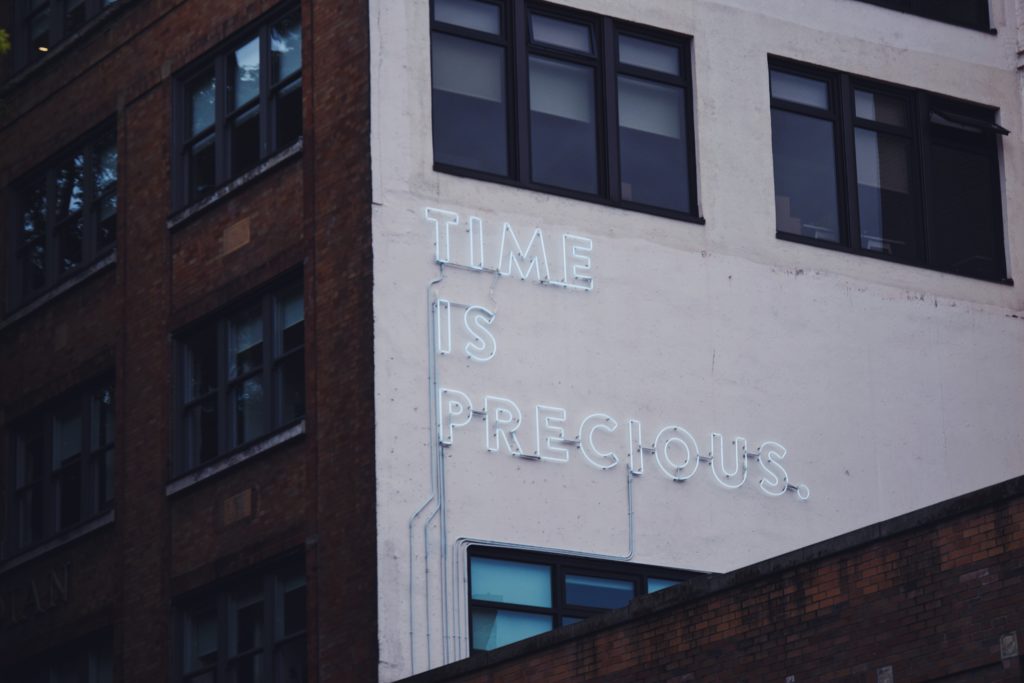 Resolution #3 – Time Goals
The third New Year's resolution that everyone is forgetting to set are time goals.
Look, there are 2 things that are essential to a happy, successful life, energy and time. If you don't have energy or you don't have the time. You're not going to be able to put in the effort towards the things that matter most to you. Whether that's your relationships, business, finances etc…, we actually need to focus on time as its own goal. It's so important, especially in this day and age when we live in such a noisy world. We're constantly distracted. Our time is rarely our own unless we are super mindful about how we're spending it.
So one practice that I do every single week is to look at where I spent my time that week and where I might want to spend it in the coming week, looking for any challenges that I've come up against and how I can solve those problems moving forward.
If you're not mindful of your time, I promise you someone else will hijack it.
You really get to be conscious of where you're putting your time and energy so that you can make sure that you're putting it towards the things that will actually move you forward in the new year.
Lots of people will set things like health goals or financial goals like we were talking about. But if they're not setting aside the time to do those things or doing a time audit to figure out if those things are actually realistic, they're not going to get it done. Time is the number one thing that gets in the way of people's goals.
So make sure whatever New Year's resolutions you're setting that you're setting some goals around your time. And that you're scheduling these things into your calendar now. Because like someone else said to me once and changed my life: success is scheduled.
Resolution #4 – Mindset goals
The fourth New Year's resolution that everyone needs to set, but so very few people actually do, are mindset goals.
And here's why this matters….
It has been said that 80% of success is psychology, while 20% is actual strategy.
Whatever you're looking at for your goals, you're probably thinking a lot of strategy right now, right? "What do I need to do?" "How do I need to do it?", "Where do I want to get to?" But have you actually stopped and asked yourself: "Who do I need to be to be able to hit that goal?"
Now, this is my zone of genius…
If you are a female entrepreneur, make sure that you're subscribed to my YouTube channel and that you've grabbed my Bottlenecks to Breakthroughs training. Because in the coming weeks, I'm going to be launching my Breakthrough Boss course.
This course is going to show you how to discover and overcome the things holding you back. It will guide you to uplevel your mindset so that you can uplevel your business with as little as just a few minutes a day, and how to make over the things in your life to support the makeover you're doing internally.
So if that sounds like something that you might need, if you've ever looked at the idea of mindset and said, "It sounds like a great idea, but how? How do I actually uplevel my mindset? How do I figure out who I need to be to hit my goals? And then how do I actually become that person?" that's exactly what this course is going to help you to do.
Learn more about Bottlenecks to Breakthroughs here, or grab it by clicking the button below.
What about you, boss lady?
What are your priorities when setting New Year's Resolutions?