Let's talk about how to overcome anxiety and stress in our business. I wanna share one simple practice that has served me and my clients (and my mom!) very well.
Watch here or read below.
How to Overcome Anxiety and Stress in Your Biz
Click To Tweet
Now, whether it's in relation to deadlines, conflicts, or a financial punch to the gut, we can't control what's going on around us.
But we do have the ability to learn how to control what's happening within us.
You CAN train your brain on how to respond to anxiety or stress…or overwhelm…or fear…or frustration or anger…or whatever might be coming up for you if you know how to practice the right things in the right ways at the right times.
And the strategy I'm gonna teach you is really effective at helping you to establish these new habits.
What I love about it is it's something that you can do both in the moment when that anxiety and stress is coming up as well as proactively, either before it happens, outside of the moment, or maybe even after the moment so that you can learn from the experience and move forward with a new understanding.
In fact, if you're really struggling with a lot of anxiety and stress right now, I want you to create a daily practice with what I'm about to teach you so that you can start retraining your brain on a consistent basis.
It only takes a few minutes, but it is very effective.
The example I'm gonna use to illustrate this practice is not business related. But it is fresh and recent; it's a perfect example of just how well this practice works in a very high stress situation, both proactively and in the moment.It's actually an example from my mom's recent brain surgery.
There are three steps you're gonna use, either proactively like I did in this situation, or in the moment as the anxiety and stress comes up for you like it was for my mom as she was being wheeled back into the OR.
STEP NUMBER ONE: CHOOSE YOUR EMOTION
The first step is to choose how you want to feel.
How do you want to feel instead of anxious or stressed?
Choose just one word, a single-word emotion, to embody the experience you want to have instead.
Write it down or say it out loud.
In my example ahead of time, I was doing this in a journal. I was writing down how I wanted to feel and I wanted to feel:
Calm
Present
Positive
Hopeful
There was a lot that came up for me. And that's okay if that comes up for you too. But I still want them to be just single words to describe how it is you want to feel, not a long example or "I want to feel like… I want to feel as if".
I just want you to narrow down on the emotions that you want to experience instead of anxious or stressed.
In my mom's example, as she was about to be wheeled back into the OR, we did the same thing. All the anxiety and stress started to come up – obviously, for natural reasons – and I asked her, "How do you wanna feel instead?"
The word that she was able to immediately grasp on to was gratitude/grateful.
So, what is that word for you?
STEP TWO: DESCRIBE IT
The next step is to describe the emotions you chose.
What does that one emotion or word feel like, or look like?
Where do you feel it in your body?
How do you stand when you feel that way?
What do you say?
What thoughts do you think?
What do you NOT do? What do you do instead?
What's your body language?
What's your facial expression?
Really get detailed in picturing what this emotion looks and feels like. I did this ahead of time in a journal, which is one way that you can practice this throughout the day.
You can also just simply ask yourself these questions and think or meditate on them.
In the moment with my mom, we were able to go through these questions very quickly and have her answer them.
You're doing this because it leads into step number three which is to actually do and practice these things.
STEP THREE: PRACTICE THE EMOTIONS
There's a quote by Joan Baez that says, "Action is the antidote to despair."
If we can move ourselves into doing instead of just thinking and feeling, we move ourselves out of the anxiety and stress that we might be experiencing.
So, stand up! Say these things out loud! Move around! Create some action behind them!
If you have determined that your face would be smiling, smile. If your shoulders would be relaxed, relax them. If you would be sitting back with your feet up on the desk, sit back with your feet up on the desk. If you would be getting up and talking to people and moving around, get up and move around and call somebody on the phone.
Do the things that you have just described will put you into the emotion that you want to be experiencing instead.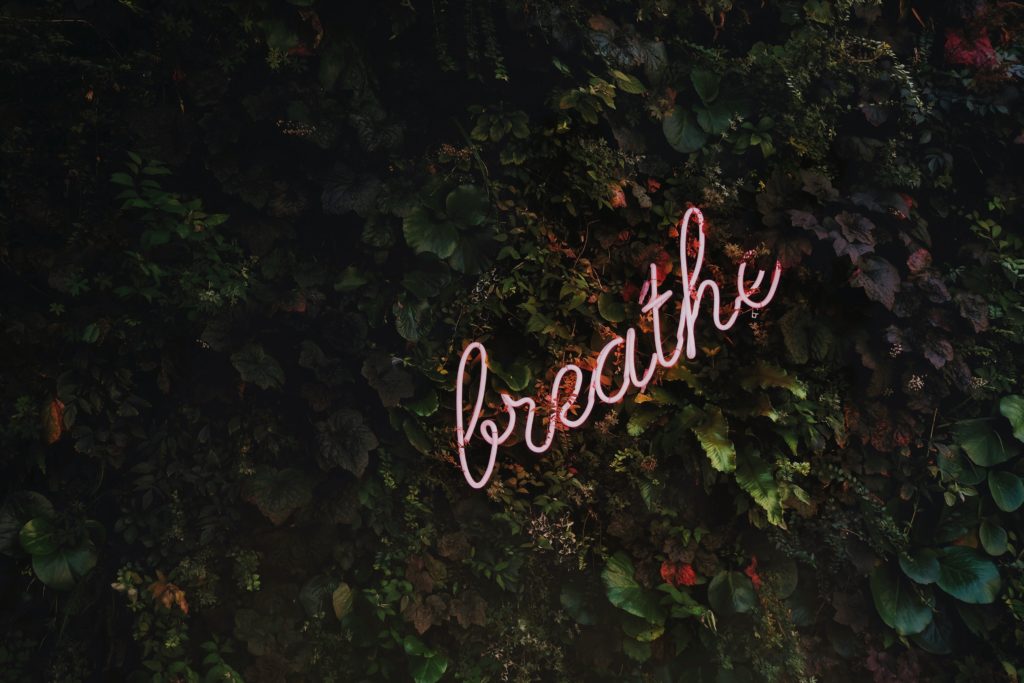 BE REALISTIC THOUGH
Here's the thing about this: this isn't la la land. We're not making this stuff up, we're not creating an alternate reality in our imagination. I don't want you to think, "I wouldn't be here, I wouldn't be doing these things at all. I wouldn't be worrying about this stuff."
I don't want you to describe something outside of the reality of what is.
What I want you to be describing is this:
In this moment, given these circumstances, how do you want to feel? How do you want to show up?
How do you want to be able to handle these things? Or, "How would I handle them if I were in my ideal self, if I were in my healthiest place what would I say? What would I do?"
Those are the things that I want you to practice.
Not pretending like this stuff isn't real, but asking yourself, "Given these circumstances, how would I show up if I KNEW that I could manage this, if I knew I felt great, if I had the "confidence", or if I felt "gratitude"?"
In my practice, doing this proactively in a journal, I was able to determine how I wanted to be sitting, standing, talking to the nurses, and what I wanted to be doing while my mom was in the OR (going into the meditation room and just thinking about love and gratitude while picturing her surgery go well).
For my mom, in the moment, she was able to say, "I would be smiling. My shoulders would be relaxed."
And the coolest thing happened as she was being wheeled away – I still get emotional thinking about it – she turned to the doctor, I think she even put her hand on his hand and said, "I am so grateful for you."
That is a powerful experience, to turn all of that fear and anxiety that a person feels into love and gratitude in that moment.
WANT A LITTLE GUIDANCE TO HELP YOU PRACTICE THIS?
To help you to practice this technique without having to watch the video or read this blog over and over again, I created a really simple printout that you can download.
It includes the prompts you can use to take these questions with you, to practice them either in a journal, throughout your day, or in the middle of all of that anxiety and stress.
It's called "How Do You Want to Feel" and it's free to download. You can learn more here or click the big, orange button below.
WHAT ABOUT YOU, BOSS LADY?
What do you want to be feeling right now instead of anxiety or stress?
Scroll down to leave your comments!