Well hello there…ready to get to know about me on a whole new level?
Here I am, in a series of bullet points.
THE EARLY YEARS:
I was born and raised in Las Vegas, NV
I didn't have the happiest childhood, but it was punctuated by deeply unconditional love
I also almost died at the age of 18 months from meningitis
I made up for being the smallest and youngest by being the weirdest and most curious
I wanted to be the first female president until the age of 11
I rocked the mix-match socks until the 7th grade
I was an avid reader, writer, and poet
I was also a tomboy and still feel awkward in dresses
THE TWEEN AND TEEN YEARS – THESE WERE THE PROGRESSIVELY DARK YEARS:
I developed scoliosis at age 10 and wore a brace for 3.5 years
They fused half my spine at age 14
I lost all sense of myself in middle school
I went from bright, colorful, and happy to hiding within myself, wearing dark clothes, and obsessively worrying what others thought.
I left high school after a 9th grade teacher jaded my love of learning and decided to homeschool myself
But then I fell down a rabbit hole of self- and drug-abuse
I was also sexually and physically abused but sadly, thought it meant I was loved
I became pregnant just shy of 17 years old
I gave birth to an 8 lb son (Zeb) after 24 hours of natural labor
His dad was incarcerated at the time
I lived through intense depression, PPD, and multiple suicide attempts
But then I had one of those Aha moments where everything shifted; I left my abusive relationship, and swore I would never go backward
Shortly after I met, married, and was heartbroken by my first husband all within the span of 4 months – we'll call that the practice run
Because I then met my sweet hubby, Justin, just 2 months later
Yeah, it was a whirlwind year.
THE TIDES STARTED TO TURN:
I made a sudden but also obvious decision to attend massage school
I also found my entrepreneurial roots and the wheels started turning
I began working for myself within a few months of graduating
Justin proposed somewhere in all that and we were married after 2 years together
(It took me another 10 yrs to fully heal my old wounds and trust him implicitly)
I was quickly falling down a rabbit hole of natural wellness
I learned how to heal my depression through nutrition, natural wellness, and inner work
I expanded my practice to a mobile massage company
It was atrocious
I was working way too much (16 hours days, anyone?)
Our marriage was hitting the rough years
I didn't understand how my mindset and bad habits were limiting my growth and causing all my problems
I burned out after 8 years and sold my company
THE GROUNDING YEARS:
I decided to be a stay-at-home mom for awhile
Our son was miserable in school, so we homeschooled/unschooled him from the time he was 7-14 years old
Examining our parenting led me to examine my upbringing
I delved deep into my own personal growth and healing
It was during this time that I really began to discover myself and the tools that would allow me to grow
At the same time we were going uber-green
We converted our front and back yard into edible landscaping
We reduced our energy consumption by 70%
We raised chickens
I was even trying to learn to knit and sew
I started a green living website to teach others what we were learning, which started my love for online entrepreneurship
Justin legally adopted Zeb around this time too
Then he was laid off and everything changed again
THE GROWTH YEARS:
Faced with the layoff, we sold or gave away 95% of our stuff
We bought an old 1982, 22ft Winnebago
And we packed up our life to travel the country together
I spent the next 4 years delving even deeper into personal development, mindset, emotions, and lifestyle design
I began working from the road as a lifestyle blogger
Then I began teaching others my belief breakthrough process and how to overcome their fears and live their dreams
It was definitely my calling
I was introduced to doTERRA in 2012
That led to an obsession with the neuroscience of essential oils
I began learning and experimenting with essential oils for mindset hacking
Then the oils biz basically took over my life for a few years
I now run a community of thousands, and a doTERRA organization of 10's of thousands
Around this time our son decided to try out high school
We settled down just outside Destin, FL after traveling for 4 years
My husband opened a carpentry business here
And we've spent the time growing our businesses and naturally, ourselves
Our son graduated HS in 2018 ()
Our goal now is to start traveling (part-time) again in the next few years
But first, I have a purpose to fulfill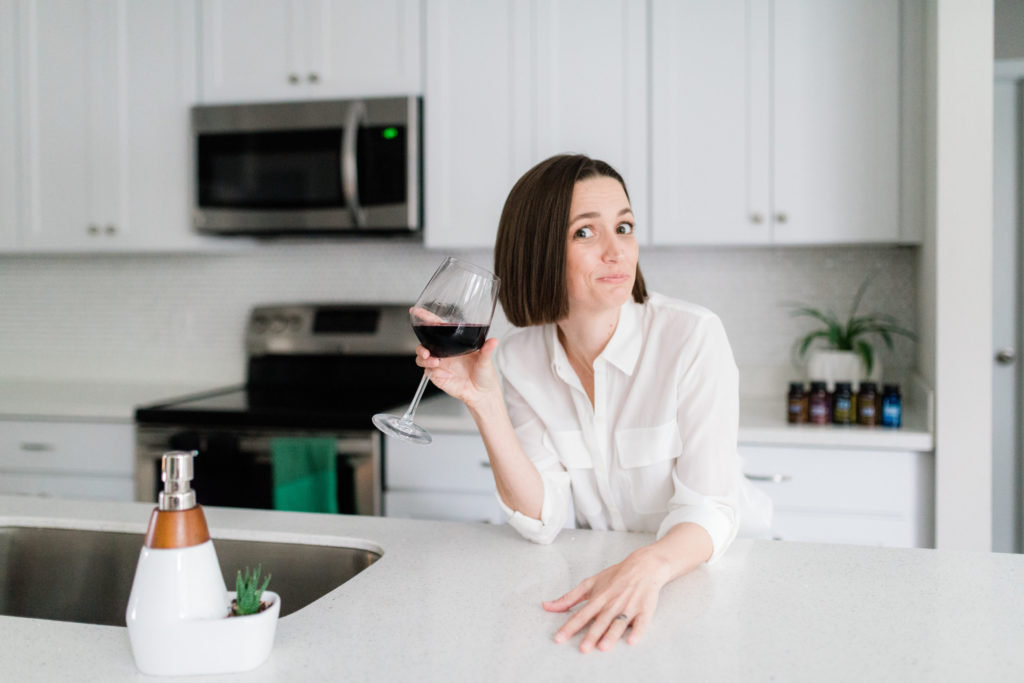 AND NOW HOW ABOUT SOME RANDOM AND WEIRD FACTS?
I'm an Enneagram 4 with a 3 wing
My top values are freedom, authenticity, and play
My top 5 Gallup strengths are Achiever, Ideation, Input, Activator, and Strategic
My brain naturally finds strategies and ideas, and wants to organize them into a realistic roadmap to start on right away
It makes me good at what I do
I'm an ambivert (Google it)
I can pick things up with my toes
I'm double-jointed in my wrists and hands – it freaks people out
I'm gluten-intolerant and have only intentionally eaten it 3 times since 2009
I actually live with a total of 21 different disabilities, disorders, or health issues
I manage all of them naturally without drugs
No, I haven't mastered it yet
But I'm getting close
The more I teach anything to others the more consistent I get myself
So really, coaching is as much for me as it is for others
My fav food is the one I didn't have to cook or clean up after
Milli Vanilli Radio on Pandora is my jam
I haven't had cable TV in almost 15 years (except for a brief stint in Vegas)
I have 4-5 vivid dreams a night.
Like, every night.
French fries are my guilty pleasure.
My dogs are some of my favorite people.
My favorite hair cut is the years I lived with a shaved head.
And that's about all I have to say.
Wowza. Did you really just read all that? We must be soul sisters!
NOW HOW ABOUT SOME SELF-CARE FOR THE SELF-EMPLOYED?
If you had time to read this, you have time for self-care.
Stop putting yourself on the back burner. Download my free guide, Self-Care in Seconds for 50+ ways to fill your cup while rockin' your business!
Click the big, orange button below or learn more here.
NOW IT'S YOUR TURN, BOSS LADY!
Do we have anything in common?
Share in the comments 3 things most people don't know about you, or some of the experiences that have shaped what you do today!