Crush
goals,


not your soul.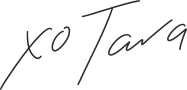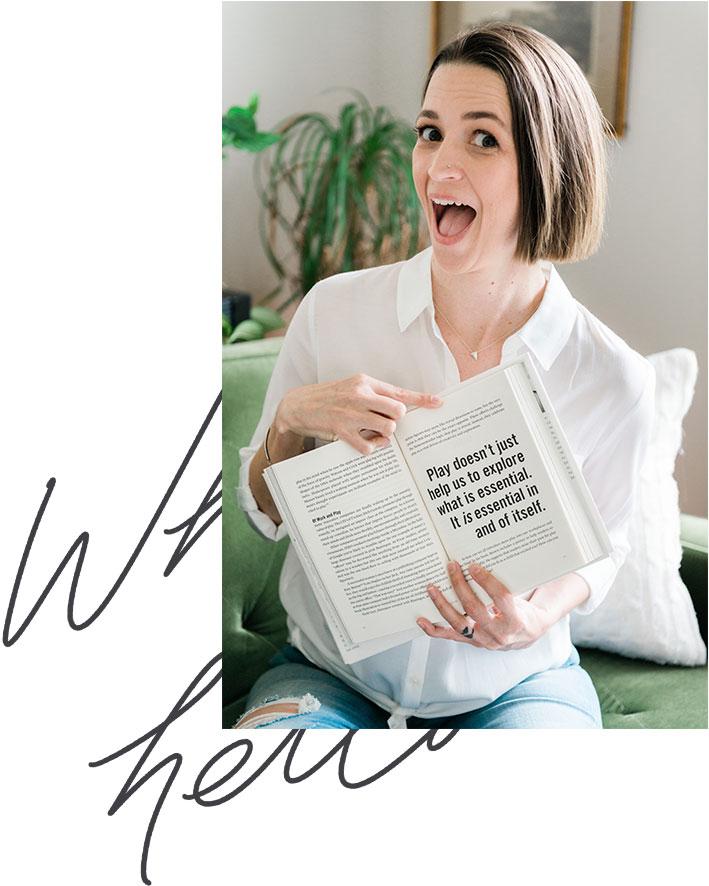 Why hello there, boss lady!
I'm Tara Wagner. I'm the breakthrough coach for self-employed women who are barely surviving their business.
I help you to identify and overcome your old habits – both practical, as well as emotional and mental – learn a better way of approaching the work/life/family juggling act, and gain confidence in your new role in your growing businesses. I teach you how to:
Finally climb off the emotional rollercoaster
Tap into real confidence (and kick the Imposter Syndrome)
Grow a mindset that grows your business
Get more of the right things done, and in less time
Establish (and keep) rock solid boundaries
Master your own work/life balance harmony
Become the CEO of your business (not the errand girl)
And still have thriving personal relationships (even when you just might be married to your work)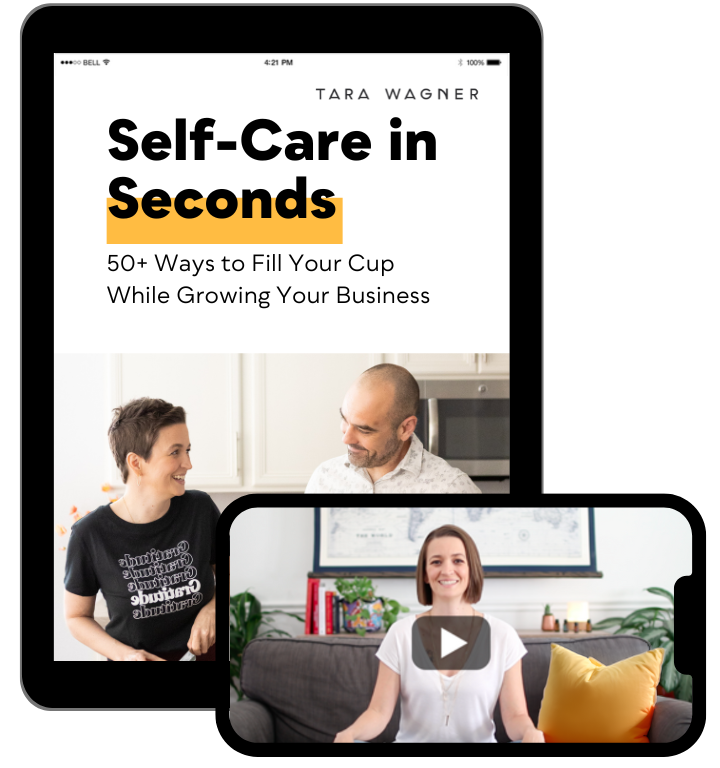 Contrary to nursery rhymes, you're not the little teapot.
So whatcha doin' hanging out on the back burner?
50+ WAYS TO FILL YOUR CUP WHILE ROCKIN' YOUR BIZ
Grab my free video training and ebook for dead-simple practices to put yourself on the agenda – even (or especially) if you don't think you have time.
The first thing that you recognize in Tara is that she is authentic. Because of this, there is immediate trust because she walks the talk. She takes care of herself first so she can help others. She is the Boss Lady for living your best life with balance and integrity, mixed with a sense of calm and sprinkled with laughter. Let Tara guide you in your entrepreneurial journey because it's not all about the work, it's about the self-love too.
Jennifer Owen, Owner, "Brave and Unemployed" Coaching
Tara has picked up on things other professionals have not. She gets me to commit in ways I haven't before. She makes me work and there are times I hate her for it, but I love her for all the work she's helped me do for myself already!
- Xo, Adonica Sweet, Ogopogo Tours, Summerland, BC
If you have a lot on your plate and need help focusing your energy on doing the productive things, not just all the things, Tara's your gal.
Nicole Lynn, Artist, Creative Guide Whole Hearted Art
When I started with Tara, I was scattered, hair-brained and worn out with trying to scare up enough time in my day to manage my small business. After just a few conversations, Tara had given me clear personal direction, helping me to get my days more organized and culling out a lot of wasted time.
- Lauren Runion, Owner, Yellowbobbypins Art Camp
Everyone thinks of essential oils for sleep or a hot bath…
But there's some pretty sweet neuroscience behind the way they impact your mindset and emotions, too. I teach women how to use them to radically rewrite their beliefs, so they can think, feel, and act like the badass they are.
If you've been looking for a community of passionate, motivated soul sisters to navigate the work/life juggling act with a bit more grace, you've come to the right place.
Grab a glass of wine, kick back, and get to know your people.
This error message is only visible to WordPress admins
Error: The account for tarawagner needs to be reconnected.
Due to recent Instagram platform changes this Instagram account needs to be reconnected in order to continue updating. Reconnect on plugin Settings page