The oil of releasing stress
Especially good for stress being held in the body
Helps you loosen your muscles and sink into relaxation
Also helps you to calm the stress response in the brain (good or bad stress)
Affirmations to Use with Past Tense:
My worries and fears just melt away, and I am left calm and peaceful.
Shoulders don't make great earrings. I give them permission to relax now.
I honor my body's need for rest and peace, even when I'm excited and passionate and want to keep working.
Cool Stuff About Past Tense Oil
The oils in this blend are all designed to relieve tension, discomfort, etc. They are calming to the muscles, nerves, and mind. PastTense ingredients include
Wintergreen
,
Lavender
,
Peppermint
,
Frankincense
,
Cilantro
,
Marjoram
,
Roman Chamomile
,
Basil
, and
Rosemary
essential oils.
Helps relieve head and neck tension
Promotes relaxation of the nervous system
Relieves tight muscles
Can be popular for a variety of other common aches and pains
How to Use Past Tense Essential Oil:
Open the roller and use a drop to add up to 5-8 drops in your diffuser.
For physical uses, apply to area of concern and then layer with Fractionated Coconut Oil (FCO).
Consider opening the roller bottle and diluting into multiple rollers.
For emotional uses, apply to areas of tension, or energy centers, and layer with FCO.
Precautions: Avoid the eyes, inner ears, or other sensitive areas, unless you're sure you know what you're doing. Watch for skin sensitization. If irritation occurs, do not add water; apply Fractionated Coconut or other carrier oils and wipe off. Use mindfully during pregnancy.
Past Tense Essential Oil Recipes:
How to Purchase Past Tense Oil:
Purchase Past Tense essential oil at retail (25% markup)
Receive standard in the Natural Solutions, Every Oil or Diamond Kits*
Or add at wholesale cost to any favorite Starter Kit option*
* All kits include a minimum of 25% off itself and all other purchases for 12 months, as well as other bonuses, discounts, and freebies outlined at the button below or right here, and with no future obligations or requirements. Seriously, it doesn't get better than that. #friendsdontletfriendspayretail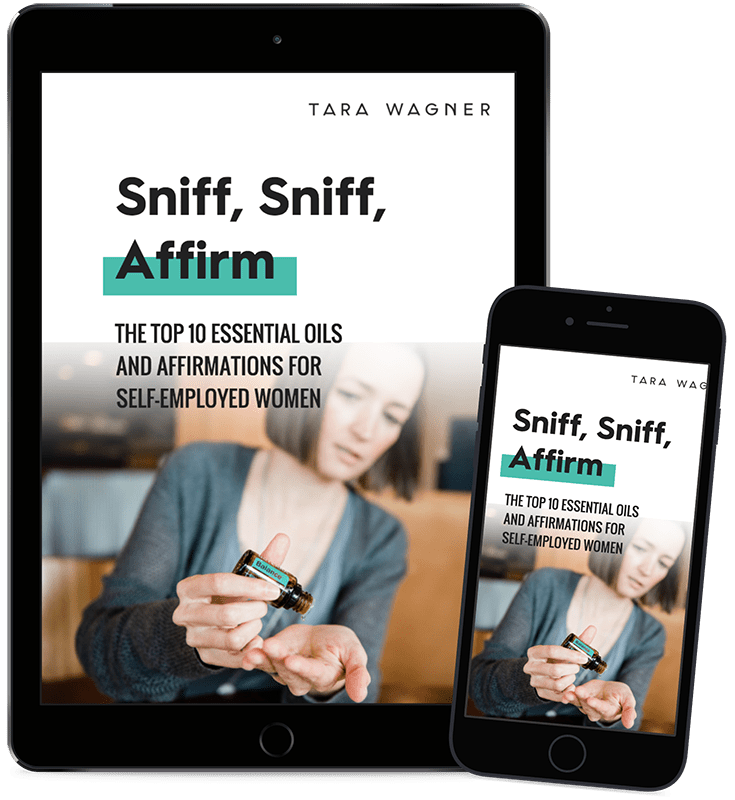 My Top 10 Oils + Affirmations for Self-Employed Women
Want help adopting a boss lady mindset? Download my free guide and learn how to use my top 10 essential oils with their own powerful affirmations to find more confidence, courage, or balance in your life and biz.
Legalese: None of these statements have been evaluated by the Food and Drug Administration. No products or statements are intended to diagnose, treat, cure, or prevent any disease. Always consult your trusted healthcare provider for medical needs. All links to purchase are affiliate links. View or Terms, Privacy, and Disclosure policies for more details.